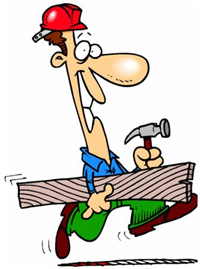 We had arranged to meet the Portuguese builder back at the Quinta between 1:00 and 2:00 pm to go and see the inside of a house he had built in the local village. We had also arranged to meet the English builder at a meeting place not too far from our plot at around 6:00pm. All this seemed perfectly doable, however the reality was a bit more tiring, and we thought we would only be with the Portuguese guy for maybe an hour!
We spent the morning at the plot getting on with the usual tidying but stopped by 11:30a.m. to give us time to clear up and make our way back to the Quinta, get showered and have some lunch before meeting again with the Portuguese builder at 1:00p.m.
All went well but in typical Portuguese style the builder showed at about 2:45p.m. he took us along with Mieke to the house he had built in the local village and after around 30 minutes we could see that standard of work was good and we were happy. However he now wanted to go into a lot more detail about what we wanted in finish to help him quote. This was quite a long and drawn out process. You have to remember we speak no Portuguese, although we have started to understand some, Mieke did but she was translating in her head into Flemish or French I guess she is from Belgium and then having to translate again into English for us and versa visa. This whole process took until just after 5:00pm and we still had to see the English builder at 6:00pm. It was agreed that he would get the quote to us by the following Tuesday evening around 8:00pm.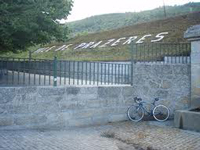 A quick, well as quick as the Portuguese would let us, we returned to the Quinta, picked up our car and headed off to the pre arranged meeting place to see the English Builder. We actually made in plenty of time, which was just as well as the English Builder was a few minutes early (Portuguese versa English time keeping I guess) we headed off to the plot to allow him to see the lay of the land.
I suppose we were there for about an hour, going through the same type of question and answers that we had done several times no, but of course it was a lot easier being all in English. He agreed that he would get the quote to us by the time we left Portugal at the end of the following week.
Afterwards headed off to Fundão to get some shopping, so by the time we got back to the apartment at the Quinta we were really over tired. It was nice to get it all done and in one day, but really just a little too much, we won't do that again.
So again if you are doing something like this, please don't plan too much in one day, take a lesson from the Portuguese and take it slow, especially as the temperatures in the afternoons was reaching 40+ degrees which is very energy sapping. We won't make that mistake again.