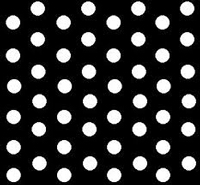 I thought it would be good just to do a blog on some of the less "business" like parts of the trip, as it wasn't all work and no play, we did have some relaxing time, some of us more than others 🙂 he he. Oops now I am in trouble!
One trip we did was amazing, and I would recommend it to anyone, we found it by pure chance, really just looking at the map and saying let's go there. We headed out from Atalaia do Campo across country keeping clear of the motorways and main road and headed for a place called Belmonte. Teresa had spotted it on a previous trip and it looked an interesting place to visit. It was but it was the sort of place you need to walk around, narrow streets etc, beautiful but it was just too hot to just stroll around.
We headed off and soon saw signs for the "Serra da Estrela" National Park, so headed in that direction. Well what a place, there were the most amazing views and incredibly interesting roads to drive. I have included a selection of photos for you, the pictures I can assure don't do the real thing justice. We would certainly recommend a visit if you are in the area.
We followed the road through and it eventually came out in the mountains above Covilha funny enough came in on road that we had seen on a previous visit to the area and said we must drive up there. Whilst it had resolved where that road went , we did see another route that we will have to investigate another day.
On another trip out, we headed south towards the Spanish Border, we didn't want to cross but had seen a road on the map that seemed to track close to the border but again went through some kind on Nature area. It was a amazing road, maybe not as picturesque as the previous trip but fascinating as it was mainly single track with just a few passing places.
We had taken a picnic with us this time and from about noon kept looking for a suitable place to stop. Well by 1:30 we still hadn't found anywhere so seeing a small lay-by we pulled over. The picnic was lovely, although not in the most salubrious of locations. As we pulled away afterwards I comment that I bet just round the corner we would have found something, yes you got it, not 2 minutes on we found the most amazing location, proper parking, picnic tables, toilets, views, water etc. So we stopped anyway again I have added a few Photos for you. Oh well! "Never mind eh!".