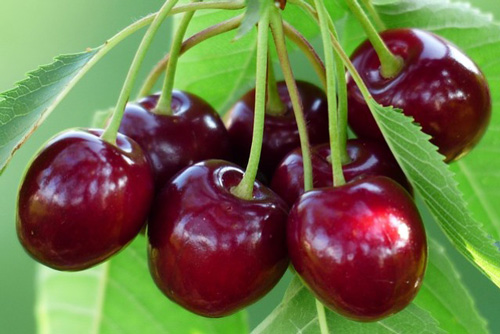 Once again this year we decided we need a break in June and what better time to do it, right in the middle of the cherry season.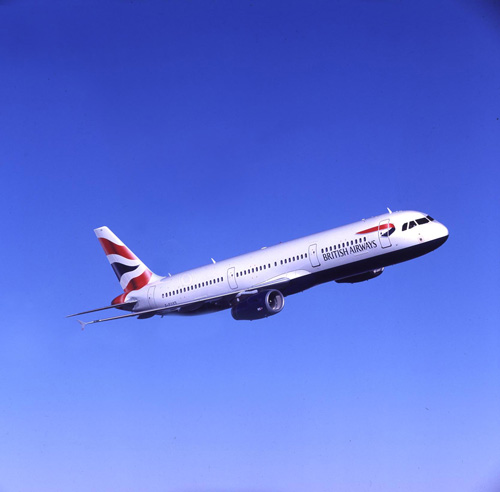 As it we could only go for the week, we decided that to get the most of the time we had we would fly, we had enough AirMiles (Avios) points for the flights so they were really cheap just £35 return each. The only issue being we had to fly from Heathrow which is a bit of a hike for us.
This would also be the first time we would go straight to the new house from Lisbon airport, so exciting times! Unfortunately the flight from Heathrow is later than from Gatwick, plus we had a 30 minute delay on leaving, thus making us late arriving in Lisbon, the knock on we didn't get to the house until 3:00am and still had to pump up the Air bed and make it up. It was around 4:00am by the time we got to bed. "Never mind eh!"
We had arranged to see Paulo the Project Manager the next morning and we had also arranged for the beds to be delivered that day. We did wonder however if that would happen, knowing how Marco was, but Filipe from the store was so adamant that he would deliver we were ever hopeful.
Paulo turned up at around 9:30am as promised, he is always very punctual and we did a full review of the work outstanding, Marco also turned up which was great and we were able to express our felling on a number of things, the meeting ended up with Paulo very kindly calling the Bed Store and they confirmed that they would deliver after lunch, that of course is about 2:30pm in Portugal.
So we just had time to go to Fundão to get some food and true to their word the beds all turned up and beds were installed. We just looked in amazement, can't wait for tonight to try sleeping on them. The airbed was deflated and stowed away back in its box, oh yes!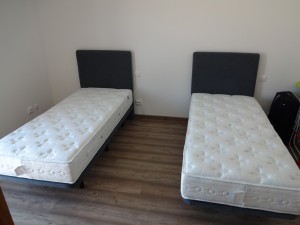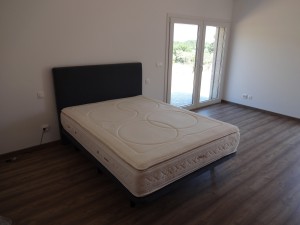 The weather was just amazing for this time of year, whilst we expected it to be warm, normally around 25-28 , it was between 33 and 37 for most of the week and in direct sunlight reached 40, just far too hot to work. One evening there was the most amazing thunderstorm over the mountains, we didn't see much rain but the thunder and lightning was far more entertaining than the film we were trying to watch. The consequence was all the work we planned to do, just didn't get done. Well it is a holiday as well and "Never mind eh!"
On the Friday we drove to Castelo Branco, you will remember in an earlier blog we mentioned about buying some additional land, well in the last few weeks we had been able to strike a deal and had arranged to go to the Notary on this Friday to complete the deal. Everything went as planned, we spent some time in the morning looking at furniture and by 3:30pm in the afternoon we were the proud owners of an additional 5000 sqm of land (about 1 acre) so we now have around 3 acres. We don't need it, but as it was at a good price we felt it was well worth the investment to stop anyone else building on it and spoiling the wonderful view we had.
The remainder of the week was spent running between Castelo Branco and Covilhã to various furniture and hardware stores as it was far too hot to work. We did purchase a really nice outside gas grill, a simply superb "alien" lamp and we were able to install the wall lights that we had purchased in the UK and brought over with us. We did also order some bedside units and chest of drawers for both bedrooms, amazing enough after trawling around every store we could find, we ended up buying then from the same store we got the beds, so Filipe's excellent service has certainly paid off for him. The bedroom units should get delivered whilst we are back in the UK, but Paulo has agreed to liaise with Filipe on the delivery. Just underpins our comments in past blogs on how important it is to get a Project Manager or someone who will be your face in country.