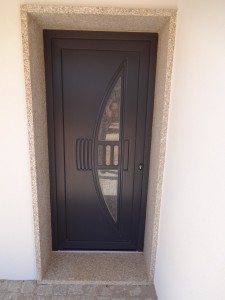 All too soon it was time to set off back for the UK, It did seem very strange this time to be locking up and leaving, very different when it's your own property against a rented place, but with the car loaded to the hilt with Oranges and Lemons, on the Saturday morning we set off.
The return journey was as successful as the outward journey, complemented by yet another smooth sea crossing, thank goodness.
All in all a great break and successful trip, I had also managed to strim nearly all the plot, with the exception of half the top terrace, "Never mind eh!" next time, maybe!
I think we will certainly be using this route again in the future.