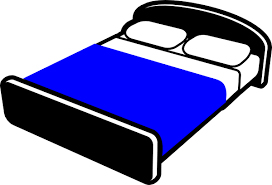 We had taking an air bed with us, so we had something to sleep on, but of course we needed to try and get some proper beds as soon as possible. We knew of the standard IKEA / JOM type stores that would have beds but we really thought we would like to support local business if possible. We asked Paulo and a few other people and were told about a local store in Fundao.

We set off early on the Tuesday and found the store. Like most Portuguese stores its presence on the street is not as open and welcoming as we think of UK stores, but once inside it was like an Aladdin's cave, it was high and we were also invited to see the other store a short way up the street, which was also huge. The moral here is don't be put off by the street presence; there are hidden gems inside.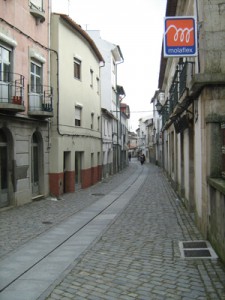 Once in the store Phillip, who was Portuguese but spoke perfect English, greeted us. You can't imagine the look of delight when we talked about 3 beds with all the trimmings, headboards etc and we also were looking at probably the most expensive types of mattress in the store, top of the range, pocket springs with memory foam. The one thing we had always said we would not skimp on the beds, it's so important to do everything you can to ensure a good night's sleep.
We didn't buy straight away, but armed with the price we headed off around the other main stores in Fundao, Covilhã and Castelo Branco. At the end of the day, taking everything into consideration we ended up back with Philip and signed up. Unfortunately like the UK the beds have to come from a main warehouse and delivery was at least 16 days, so we had to arrange for them to be delivered on our next visit in June.
Although this meant we would have to spend the 2 weeks on the airbeds we were happy that we "should" have them for June and we had a good price and were supporting local business.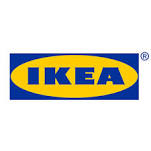 Of course travelling around looking at beds we also investigated a sofa bed for the living area, which will give us an additional double bed. We had seem a suitable sofa beds in IKEA but it was an IKEA, nothing wrong with that, but it would be a make do for what we really wanted and it would take us a day to get to the nearest IKEA and back so the fuel costs etc needed to be considered.
We called into a specialist out of town store, just outside of Fundao, called Chateau d'Ax and quickly found the ideal candidate, after testing, e.g. sitting and then converting into a bed and laying, we just knew this was the one, so next the price, um! Well amazing at it may seem, our luck was in and it was the last day of a 30% off offer. We did of course look around some more during the day but just couldn't find anything better, so the draw of the 30% won and by the end of the day we had signed up. Delivery on this item would be 60 days, so similar to the UK if you order a 3-piece suite, but again time wise that should tie in nicely with our return in June.
So all in all an expensive but very satisfying day, let's just hope they all deliver as promised. We will of course let you know in due course.