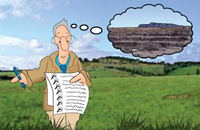 We were still very unsure about the planning process in Portugal, the one thing we did know was it was different to the UK. We had several discussions with both the architect and the estate agents and whilst we thought we had the main process in mind, we were still unsure on the detail.
Earlier in the year we had finalised the plans of the house and where we wanted to locate it. However this was just between us and the architect and maybe a bit of the builder. The next part of the process was to get the plans summited to council for planning approval. The architect handled all of this as part of the contract. The first stage was to get the architectural design approved; the council would be looking at the size of the house, location, and facilities.
The architect advised that this would probably takes around 4 weeks, so in our mind we allowed 6-8 weeks, but we would need to keep reminding the architects as it was very busy for them at this time of year, with all the students at the university.
During the run up to the submission we still had a few questions, some seemed trivial but we felt this is our house, our project so if we are unsure we will ask. Don't care if people think, why are they asking this, I am going to ask.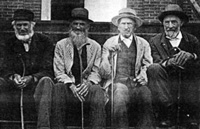 Today September 19th 2012 the plans were finally submitted to Fundão City Council.
Now we just need to sit and wait.