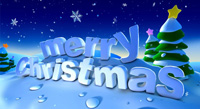 We have made a lot of progress this year, especially when you think back to when this all started. The plan was 5 to 10 years and here we are at the end of Year 2 and we have the land and we have planning permission for the house, although we still are waiting on the final approval of all the little projects or Stage 2.
The pace has been good, not hurried, but always moving forward. In fact it has been a lot quicker that we anticipated, which keeps the excitement alive. Lets hope that 2013 will keep up the same pace, we don't want to go much faster than this as we still need to get all funds in place. As we said right at the beginning of this project we do not want a mortgage, not do we really want to borrow any money to complete the project.
We have the majority of what we need and as long as we keep this pace and not any faster we will be on plan. Although we know that we still need to add some contingencies on top. You know that you will always need extra.
Our thoughts now are that maybe we can reduce the plan to 5 years, if we can get the final planning approval and get builders quotes in 2013, then that would mean 2014 for the build so we could be in during 2015/16. Well that's where our minds are.
We hope that anyone reading this blog is finding it interesting or/and useful if you are going to attempt something similar. Please feel free to comment on the blog, especially if there is anything you would like to ask.
Lastly, we hope you have had a good Christmas and would like to wish you all great things for 2013.
All our love Ian & Teresa.