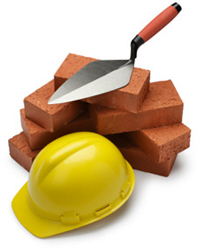 We spent the day at the plot, generally getting on with the usual stuff of strimming and pruning, we made sure we were back at the Quinta in time to eat and be ready to meet the builder.
Remarkably on this occasion, and very unusual for the Portuguese he was on time. He wanted to visit the site so Teresa, Mieke and I jump in our car and the Builder in his truck and we set off to the plot. The builder was OK with the site, and then we followed him around 4 different sites in the area looking at various houses that he had built over the past 15 years, all very local to the area and all looked good, strong, still standing which is always helpful and all in good state of repair, some better that others but good to see that time hadn't taken too much toll.
The final house was very close to Marc and Mieke's Quinta so we arranged that we would meet again the next day between 1 and 2 pm to go look at the inside to see the standard of work that he can achieve.