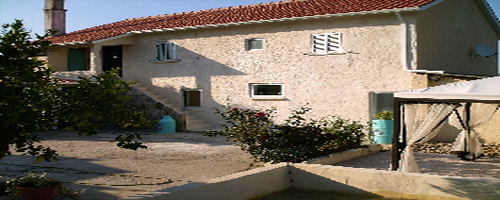 We got to the Quinta as expected late in the afternoon and met Marc & Mieke at the gate. There was of course the usual continental greeting and update on things in general.
The biggest item of news was that they had decided to start another project for themselves, so had put the Quinta up for sale. If you are interested in moving to Portugal and don't want to go through the whole process of a build like us and would like a self contained apartment that you can rent out then this has got to be a bargain.
Take a look at the following links; it's quite possible that it may have been sold when you get to these links as it's a real bargain, but take a look anyway, it may still be available and you wouldn't want to miss an opportunity like this.
For Sale details – Expat Website.
For Sale Details – Remax Website.
Whilst discussing our plans they also advised us that they knew a local builder who they trusted and felt they could recommend for building our house, so we agreed to meet at some point over the coming days. You can read more on this in a later blog about the builders.
They also invited us for dinner on the Saturday evening with them in the apartment courtyard which of course we accepted without hesitation. Marc and Mieke are wonderful hosts and are always extremely helpful where they can be.