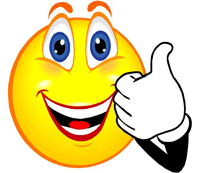 Wow, we are off to an excellent start to the month/year, Snr Proenca has been at our place at the end of last week and the start of this and from the pictures I have seen is doing an amazing job.
The grass has been cut, the flower border, tidied, the land cleaned, the vines pruned (properly), the soil aerated between the vines, gravel placed where we asked and needed, the damage near out neighbour repaired and the boxing in on the drainage started.
Just need the boxing in to be finished, the irrigation pipes put back and the system checked.
We have attached a number of photos below, which should give a good appreciation of the site. Our wish as I think we have expressed in earlier postings is to take away the nakedness that this level of cleaning/tidying leaves and regain a more natural appearance, but we have to get the base right first and that requires this level of cleaning.
The problem at the moment is we haven't been able to spend as much time as we need to keep it tidy as growth appears, but hopefully soon we will be able to (Well I will anyway) so we don't have to have the annual harsh clean.
Let just hope he finishes the last little bits, we know from past dealings, there always seems to be a few little bits left unfinished so that he needs to come back, but of course he needs to make it worth his while so always finds something extra.
Enjoy the photos.
Around the house
The Farm
The Vines