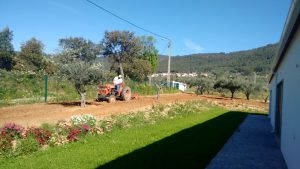 Despite the very changeable weather this month we have managed to progress work on the farm and garden areas.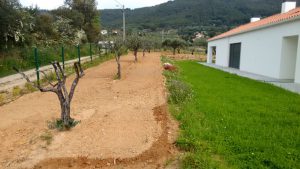 The beginning of the month was really quite wet so it was difficult for the workmen to get on site and get any real work done, but towards the end of the month the weather improved enough that work could progress.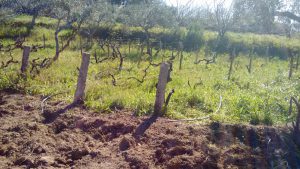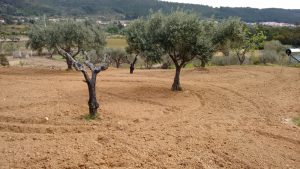 The irrigation has been laid into the vines and the fruit trees, despite pressure from the guy that was doing the work for us to rip out the old vines and plant new ones on the cleared land.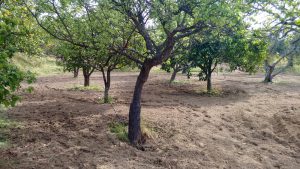 We wanted to maintain a status quo for the time being, once we are there more we can progress a bigger "plantation" for now we just want to "play".
You can see by the photo why he was looking to do this, it's a large flat area idea for a small vineyard.
May be in a couple of years eh!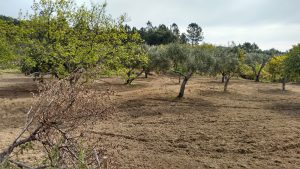 Remembering of course that we brought the extra piece of land that he has now cleared just to make sure no one else could build anything there, domestic or agricultural. We were originally just going to leave it as it was, completely over gown but the guy doing the work couldn't stand it so had to clear it.
I feel that in the next few years it may get overgrown again, but at least it has been landscaped a bit now.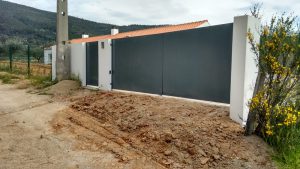 The other job that we have managed to get done was the re-laying of granite cubes just in front of the garage, which had to be redone just because the land had settled on the outside of the building causing a small dip.
The main re-laying was the area where the gates open due to the slop of the drive this had to change to allow the gates to operate properly.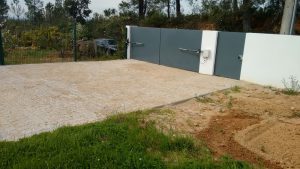 This looks so much better now, it was originally ok, but when the gates were installed the camber of the drive did not allow for the gates to open, so the granite blocks were hastily adjusted just to allow the gates to work and it did make a bit of a mess that has now all been put right.
So, on these two jobs there is just a bit of snagging to complete and then it's set to go.