Well it's almost the end of April and we have just had the latest update from the Project Management team. The news is good, they are advising that progress is good and the pictures show that even more progress has been made since the weekend when our friends Jules and Andy paid a sneaky visit to the site.
It's interesting to see the methods and build system applied as these are very different to those in the UK are they better or worse? Who knows, but they are the Portuguese way and they must be using methods that work for that environment, so that's OK with us.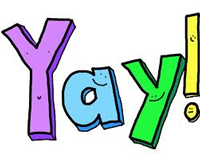 You can see from the photos that the next stage seems to be to create a reinforced concrete parameter to the base of the house that is tied into the foundation pillars. The pictures show the shuttering and reinforcing bars in place to receive the concrete. Irrelevant of the technical aspect, the emotional is far greater, "we have progress" Yay!
We are still waiting to find out the cost of the little plant/machine room we need for the pumping of the borehole water, but we have now had confirmation that the borehole was 100 metres deep, Wow!